Nothing makes me happier than my clients' success stories! Ready to see your own success? See all my programs here.
Mary Beth, 30, NYC
Mary Beth submitted her Hinge profile for review and I recommended she change her first photo to a close up in a bright color – she selected a gorgeous photo and immediately reported more likes. I also suggested she adjust her prompts to add more personality and message bait.
Before & After: Mary Beth's new prompt (right) invites comments and has already gotten far more engagement than her old prompt (left). Use the slider to see both!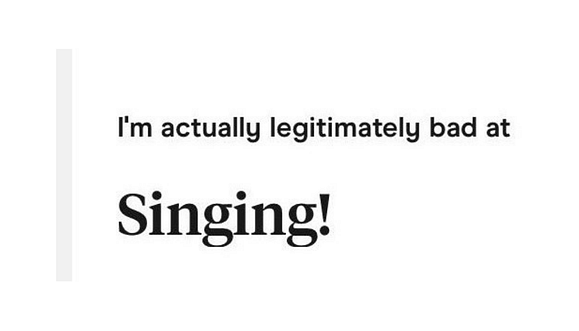 "After making the changes Ali suggested, I instantly starting getting likes on my photos and comments on my prompts."

-Mary Beth
---
Heather, 44, Massachusetts
Heather went through my Profile Reboot program, where we spent one-on-one time together to craft the perfect Bumble profile and get her back on the apps. I used what I learned about her in our sessions, like her love of Bruins hockey, to help her pick photos and write prompts that reflected her unique and vibrant personality. Heather launched her new profile and had an amazing first date within the week! She says, "I will be honest I would not have been as confident in reaching out to him if I had not started following you and had you reboot my profile."
Before & After: Heather is such a positive person, but her original bio (left) didn't read that way. We added in more adjectives and specific details, plus a positive spin.
I also suggested brand new prompts she wasn't using before, and helped her make them specific to her. I had a hunch she would have the perfect answer to "If I could travel to any time in the past…", and I was right! Her prompt now reads "If I could travel to any time in the past, I'd be rocking a flapper dress in the 1920's."
"The Profile Reboot opened my eyes to things I would not have even thought about and opened doors I didn't think I could open…who knew TikTok would improve my love life :)."

-Heather
---
Curious to see more? Check out some Profile Reviews I've done on TikTok.
Be the first to know when I launch new offerings, launch a newsletter, or have other fun news! Your newsletter subscription also gets you access to my text scripts. I promise not to spam you :).