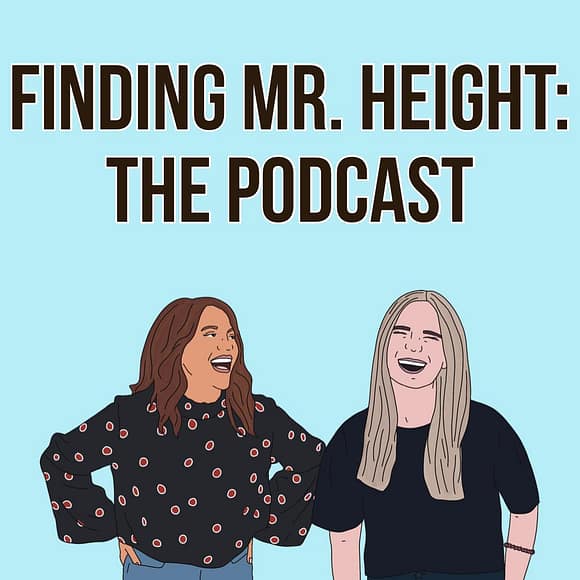 Every Monday morning, dating coach Ali is joined by her good friend Roark to bring you their positive & practical dating approach in podcast form. Ali's expertise & Roark's 10,000 hours in the dating trenches allow them to tackle modern dating issues while helping you seek & attract the one that you're looking for.
Looking for a specific topic or episode? We have a searchable guide! Each episode has its own page including links to any resources or content we mention on the pod. You can also find our available promo codes here and shop our Finding Mr. Height merchandise here.
Check out our Patreon, The Search Party, for exclusive content like in-depth answers to listener questions, more detailed personal dating updates, a private Discord channel, ad-free podcast episodes, and so much more to come.
Do you have content/guest suggestions, a screenshot you'd like us to analyze, or feedback for for the pod? Let us know!
Recent Episodes
Powered by RedCircle
Meet Your Hosts
Ali is a 34-year-old dating coach with a positive mindset who's been there, in the trenches, looking for her person in New York City. She's taken her experience and turned it into personalized programming designed to help you refine what you're looking for…and then go get it. Now, she brings that expertise to the world of podcasts alongside her good friend, Roark. Learn More or follow her on TikTok & Instagram.
Roark is a 32-year-old living in Los Angeles, California whose friends call her "such a good dater." Though she is not a dating coach herself, she has certainly put in her 10,000 hours making her a self-made expert in the field. She and Ali met in the corporate world nearly ten years ago and have since cultivated quite the long-distance friendship. Follow along with Roark's love of cooking on Instagram @roarks_kitchen.